Rubix Removals is a leading removalist company in Yangebup, providing professional furniture removals and business relocation services. Moving out can be stressful, but our trained team of movers can help you get the job done as efficiently and fast as possible. We use quality moving equipment and packing materials to transport your items safely. We ensure that you don't have to worry about anything. Call our friendly team today, and let the experts handle all your moving puzzles. We'll help you have a worry and stress-free move.
Professional Movers in Yangebup
If you're looking for reliable and experienced movers in Yangebup, you found the right place. We have a team of professional removalists experienced in transporting homes, offices, shops, and showrooms over short and long distances. We have quality moving equipment and supplies to ensure the safe handling of all of your belongings. At Rubix Removals, we prioritise customer satisfaction by providing quality removals. Our goal is to help every client experience a smooth and stress-free move. Contact our team today to find out how we can help you!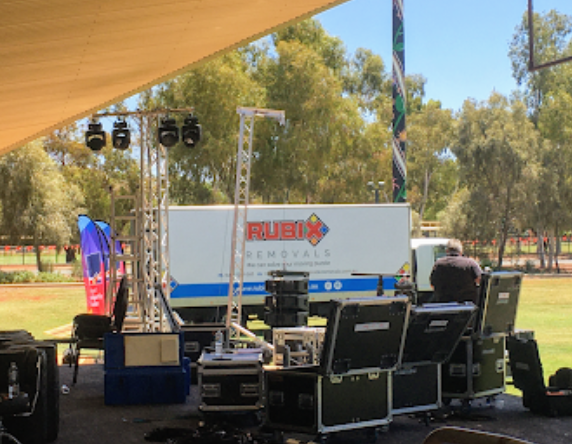 Removalist Services in Yangebup
Rubix Removals offers a wide range of moving services in Yangebup for commercial and residential clients. We cover short and long-distance moves in Perth. Our moving services include:
Removalist Services in Yangebup
● Residential Removals - We provide professional furniture removals in Yangebup. We have experienced movers trained to transport all your house furniture and appliances with utmost care. We also have safety equipment to ensure they arrive at your new home in one piece.
● Commercial Removals - Our expert commercial removalists provide thorough and careful planning and logistics of your business relocation. We move offices, shops, showrooms and other businesses smoothly and efficiently.
● Packaging - Sourcing supplies and packing your belongings can be energy and time-consuming. Let our team help you prepare for your big move. We will send two of our reliable packers along with cost-effective packaging equipment and supplies to help you get ready.
● Storage - There are times that you can't move into your new place right away. For this reason, we provide cheap and safe storage solutions in Yangebup. We have a secured and gated facility to store your items for a span of a few days to a few months.
● Cleaning - We provide end-of-lease cleaning services in Yangebup. We have a team of professional cleaners to do your vacate cleaning. We also only use cost-effective and eco-friendly cleaning materials and supplies.
Reliable Removalists in Yangebup
Reliable Removalists in Yangebup
If you are looking for professional moving services in Yangebup, look no further! We have a comprehensive range of affordable moving packages to help you with your big move. Our removals also come with insurance. At Rubix Removals, we strive to provide our clients with the best moving experience. We continue to offer removalist services that exceed your expectations! Get in touch today to start planning your move!
Email: [email protected]
Phone: 0435 837 016
Give us a call, email or text, we endeavour to answer all enquiries within 24 hours on business days.