Looking for a moving company in Melville may sound harder than it seems. If you're looking for professional removalists, look no further. Rubix Removals is a Perth-based removalists company that provides simple, secure, and cost-effective moving packages. Whether you're moving into a new home or transferring office spaces, you can rely on Rubix Removals to handle all the heavy work. From long-distance moves to short-distance removals in Melville, Rubix Removals is at your service.
Trusted Furniture Removalists in Melville
Moving to a new home can be a stressful and challenging process. Save yourself from worry by working with a trusted and dependable furniture removalist company in Melville. Rubix Removals guarantee to transport your furniture and belongings efficiently. Whether you're moving far or only a few suburbs away, we can help you transport your items safely. With a reliable and friendly team of professional movers, we strive to offer the best removalists service in Melville.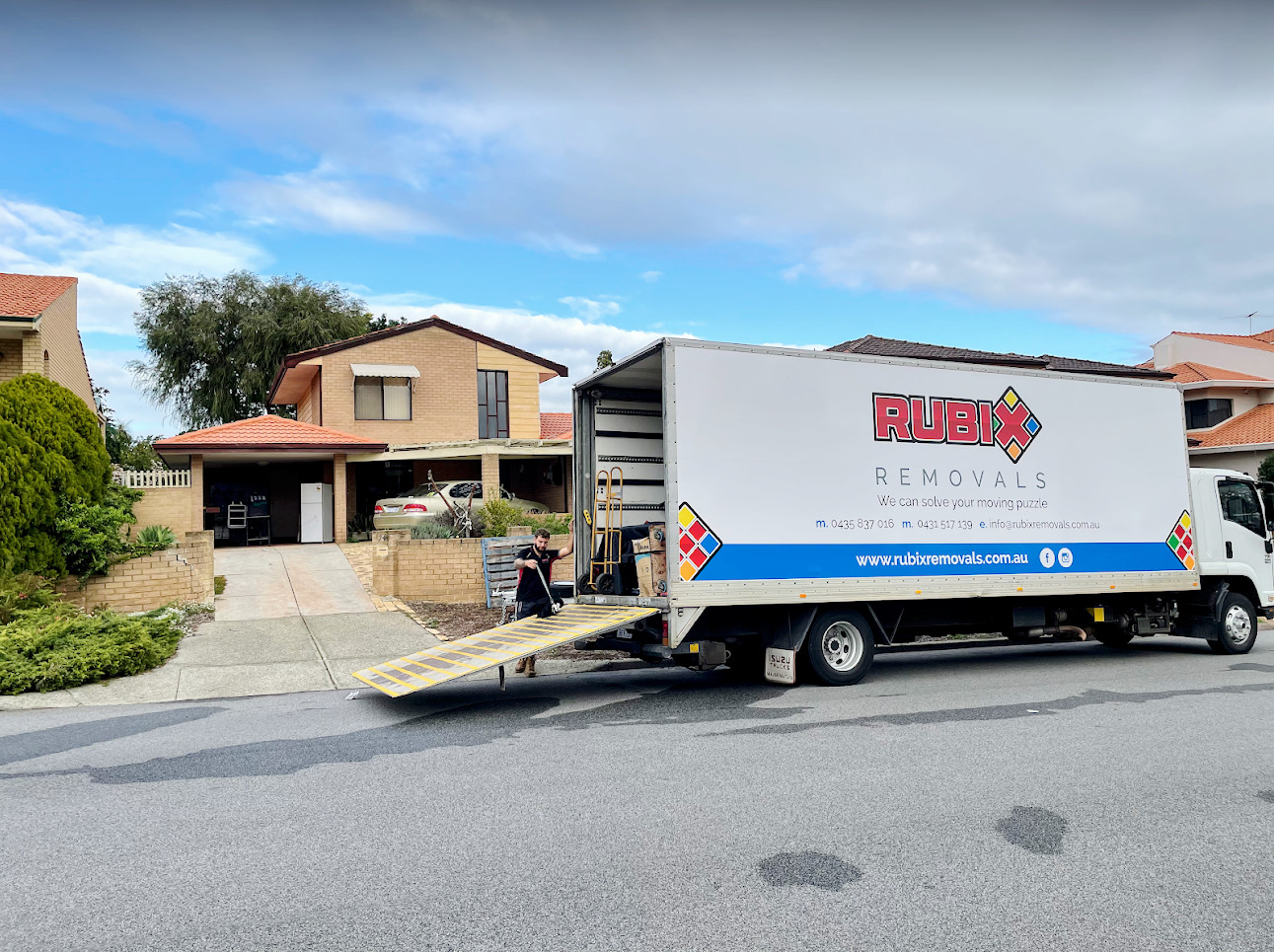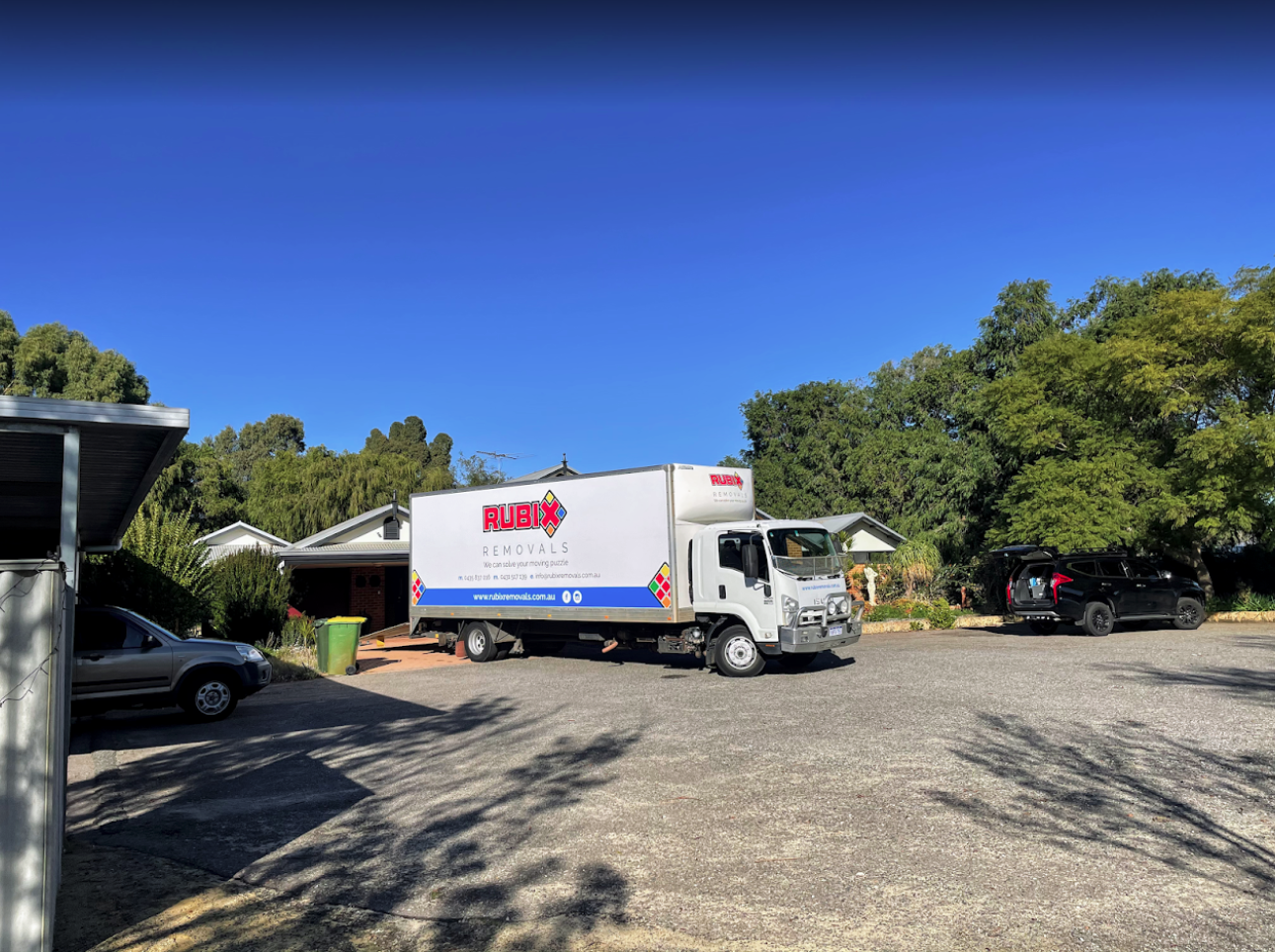 Commercial Moving Company in Melville
Do you need to move to a new business location? Whether you're moving into a new office, shop, or show home, commercial moves in Melville require a lot of time and effort. Leave your worries to our professional movers, from planning, preparation, and logistics. Rubix Removals has the equipment, skills, and experience to make your commercial move successful. We put in all our effort so that all goes well according to plan.
Moving Services Offered by Rubix Removals in Melville
In addition to commercial and domestic moving services in Melville, Rubix Removals also offers other services, so you don't have to worry about anything else. Our team strives to give our clients a stress-free move. Our added services include:
Residential Removals
We at Rubix Removals offer a wide range of services for all types of relocation needs, including inside and outside Melville. As the only top-end moving company with an expert team that consists solely of highly trained professionals, we guarantee you quality service no matter what type or size job requires.
Commercial Removals
Moving into a new business place can be exhausting. Whether it's long-distance moves or short Perth moves, we will handle all the heavy lifting so you don't have to worry about anything at one of the most hectic times in your life!
Packaging
Packaging your items into boxes can be a time-consuming process. With Rubix Removals, we will send two of our most trusted and professional packers, letting you focus more on other things that matter. When packing your items, we also use high-quality materials, such as boxes, tapes, and bubble wraps.
Storage
There are times that you may not move into your new location for many reasons. In any case, Rubix Removals offer a secure and affordable storage solution for your belongings. With our gated and protected storing facility, you can ensure that your items are in safe hands, whether it's for a couple of days or a few months.
End-of-Lease Cleaning
End of lease cleaning can be a nightmare, especially when you need it done just after your big move. With Rubix Removals, you can leave all the cleaning to us and focus on setting up your new home or office. Our cleaning items are eco-friendly, and our services are cost-effective.
Our Residential Moving Service includes:
Melville Movers
At Rubix Removals, we have a team of friendly and professional movers ready to assist you. We take the utmost care in handling and transporting your belongings. But to give our clients peace of mind, all of our moving services in Melville are fully insured. We also use only the best equipment in managing and moving your items. With Rubix Removals, we guarantee a safe and worry-free move. Call us today to get your furniture removals in Melville done right!
Email: [email protected]
Phone: 0435 837 016
Give us a call, email or text, we endeavour to answer all enquiries within 24 hours on business days.