Are you looking for a removalist in Atwell? Look no further than Rubix Removals. We are the leading provider of removals and can help you with your removal needs. Whether you're moving house or office, we can help you move easy and stress-free. With client satisfaction our top priority, we will ensure that all our moving services meet your individual needs and exceed your expectations. You can leave all the heavy lifting to us and expect a smooth and worry-free move. Contact our friendly team of movers today!
Experienced Removalists in Atwell
Trusting your belongings to just anyone is not an option for removals. You need experienced removalists in Atwell who will take care of your belongings and get them safely to their destination. Rubix Removals has a team of highly experienced removalists who have been helping many commercial and residential clients with removals throughout Perth. We know how to handle all types of furniture and belongings, and we will treat your belongings with the utmost care. We understand that moving can be stressful, but you can trust that your move will be smooth and hassle-free with our removal services. So if you're looking for removalists in Atwell, contact Rubix Removals today!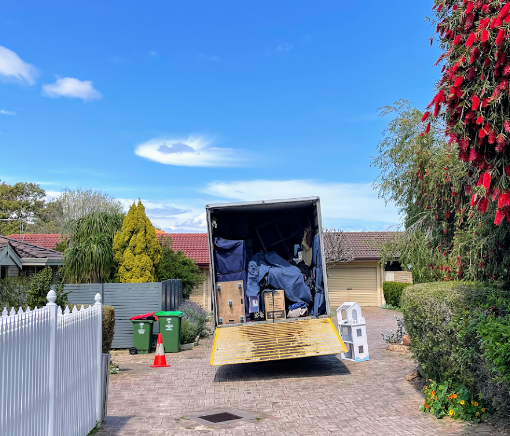 Complete Moving Services in Atwell
Rubix Removals offers a complete range of removal services in Atwell to cater to all your moving needs. We will help you solve all your moving puzzles, from packing to unloading your belongings. At Rubix Removals, you don't have to worry about anything else as we do all the heavy work.
Our moving services include:
Comprehensive Removal Services in Atwell
Residential Removals - We offer affordable furniture removals in Atwell to help our clients move into their new homes. We have experienced movers trained in handling all types of furniture and appliances, ensuring they arrive safely in your new house.
Commercial Removals - We help clients plan and execute business moves across Atwell and Perth. We move shops, offices, showrooms and other businesses while minimising any disruption to your daily operations.
Packing Services - We offer cost-effective packing services in Atwell to help protect your belongings during the move. Whether you're moving your home or office, our movers will carefully pack your belongings with high-quality supplies, ensuring they arrive safely at their destination.
Storage Solutions - Not sure where to put all your furniture and possessions? We have a secure warehouse where we can store your belongings until you're ready to move them into your new place. Rubix Removals can help you with our storage solutions in Atwell.
Cleaning Services - We have a team of cleaners on standby who can help get your old place spotless and ready for the move. We only use the latest cleaning equipment and eco-friendly products to clean your old space and prepare for the new occupants.
Reliable Removalists in Atwell
Fully Insured Moving Services in Atwell
If you're moving to and from Atwell, we can help you with your removal needs. Rubix Removals is the leading provider of removals in Atwell and can help make your move easy and stress-free. With our complete range of removal services, you can trust that we will help you every step of the way. Our moving packages are also fully insured, so you can have peace of mind that your belongings are safe and protected during the move. Contact Rubix Removals today for a free quote!
Email: [email protected]
Phone: 0435 837 016
Give us a call, email or text, we endeavour to answer all enquiries within 24 hours on business days.