Rubix Removals is a furniture removalists company in Perth. We offer short and long-distance removalist services, furniture removals, commercial and office removals, professional moving & packing services and end-of-lease cleaning services. Rubix Removals guarantees smooth and stress-free removal services. Our team of professional removalists are experienced with all types of relocation jobs, no matter how big or small your move is. We offer competitively priced, fully insured removals services in the Perth area. We understand how stressful it can be to move, so we do the heavy lifting for you!
Removalists Perth
Professional Removalists in Perth – we have a team of reliable and experienced removalists in Perth to ensure your belongings are moved safely and efficiently.
Professional and experienced furniture removalist in Perth
A punctual removalist company, we'll be there
Short and long-distance removals
Packaging assistance can be provided if required
Storage options available
Fully insured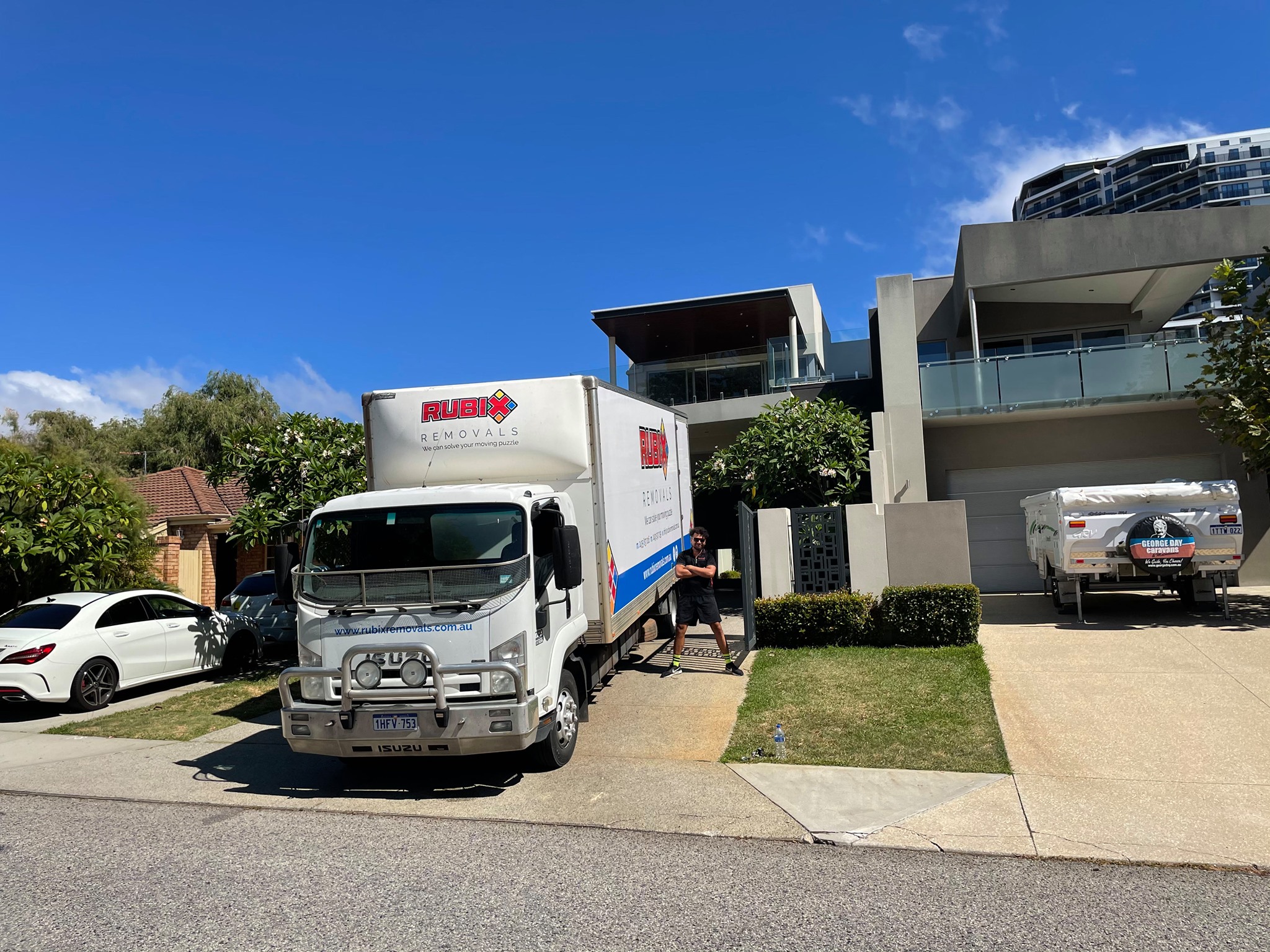 Furniture Removalists
Perth's go-to choice for furniture removals. Our experienced furniture removalists can handle, transport, and deliver even your most delicate items with care. From small appliances to large, heavy items, Rubix Removals can ensure that all furniture items are handled securely during the process. We guarantee our clients' satisfaction by making sure all of their belongings are intact and safely delivered to their destination.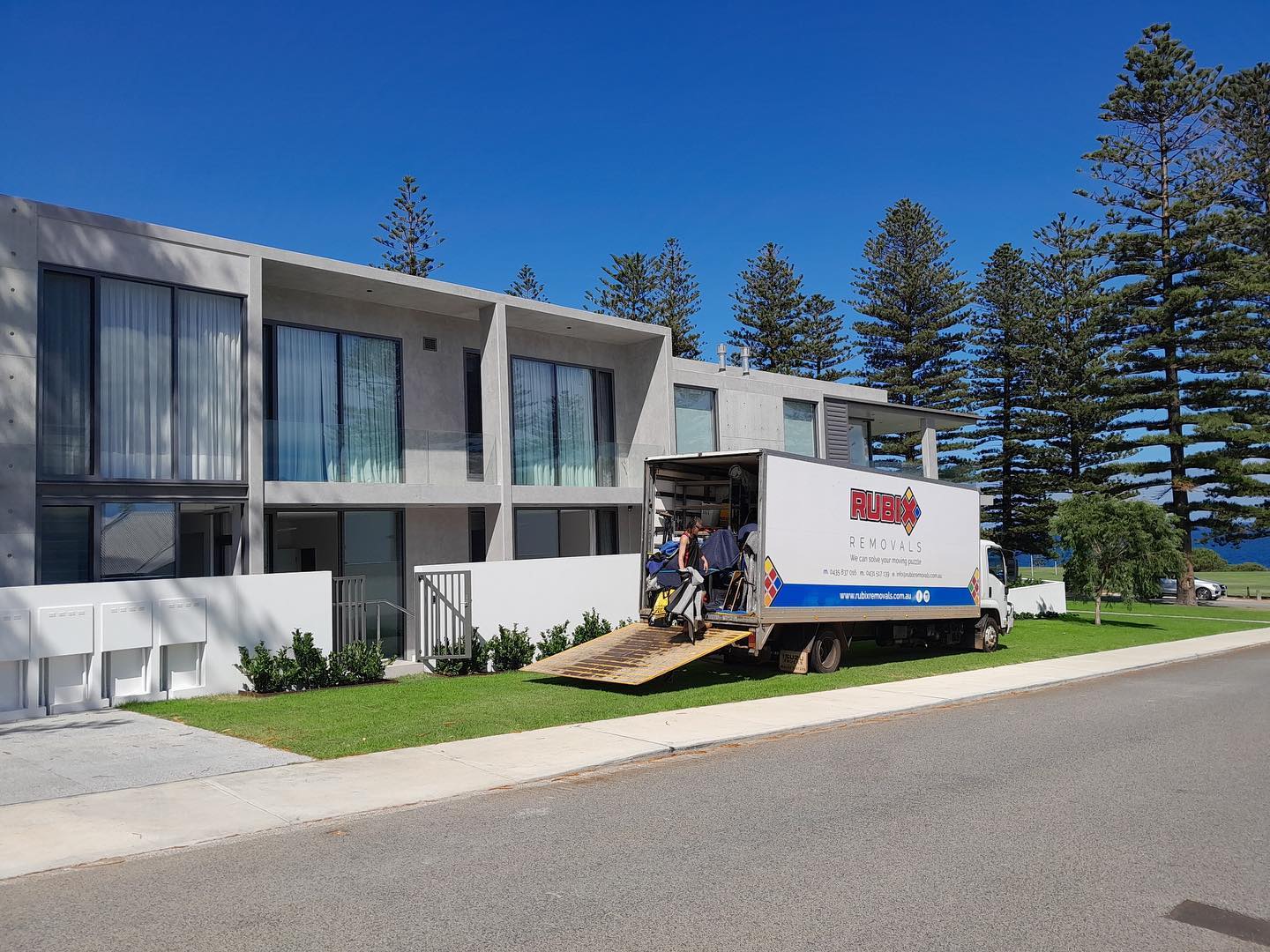 Commercial Removalists Perth
Commercial removalists in Perth. Commercial moves take a lot of planning and logistics for the big day to go smoothly. Our team will discuss the process to ensure your big commercial move is stress-free and cost-effective.
Business Removals Perth
Office Removals
Short and Long Distance Moving
Professional Planning and Execution
Packaging Assistance can be provided if required
Fully Insured Commercial Removalists in Perth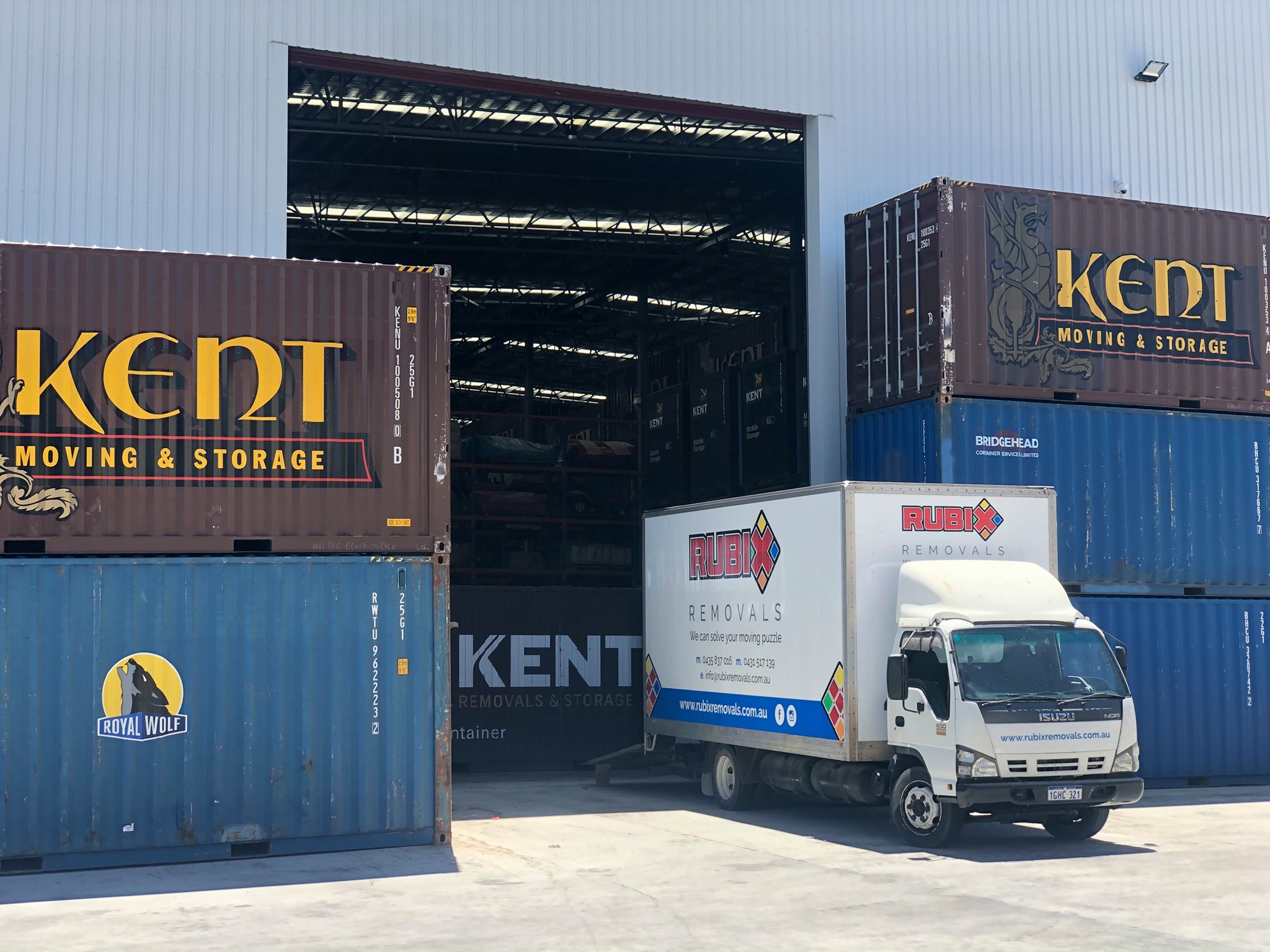 Perth Storage
Not just removals – We provide storage solutions for our clients over short and long periods. Store your personal belongings in a safe and secure depot and get them whenever needed.
Safe and Secure
Cost-effective
Short and Long-term storage available
Inventory Management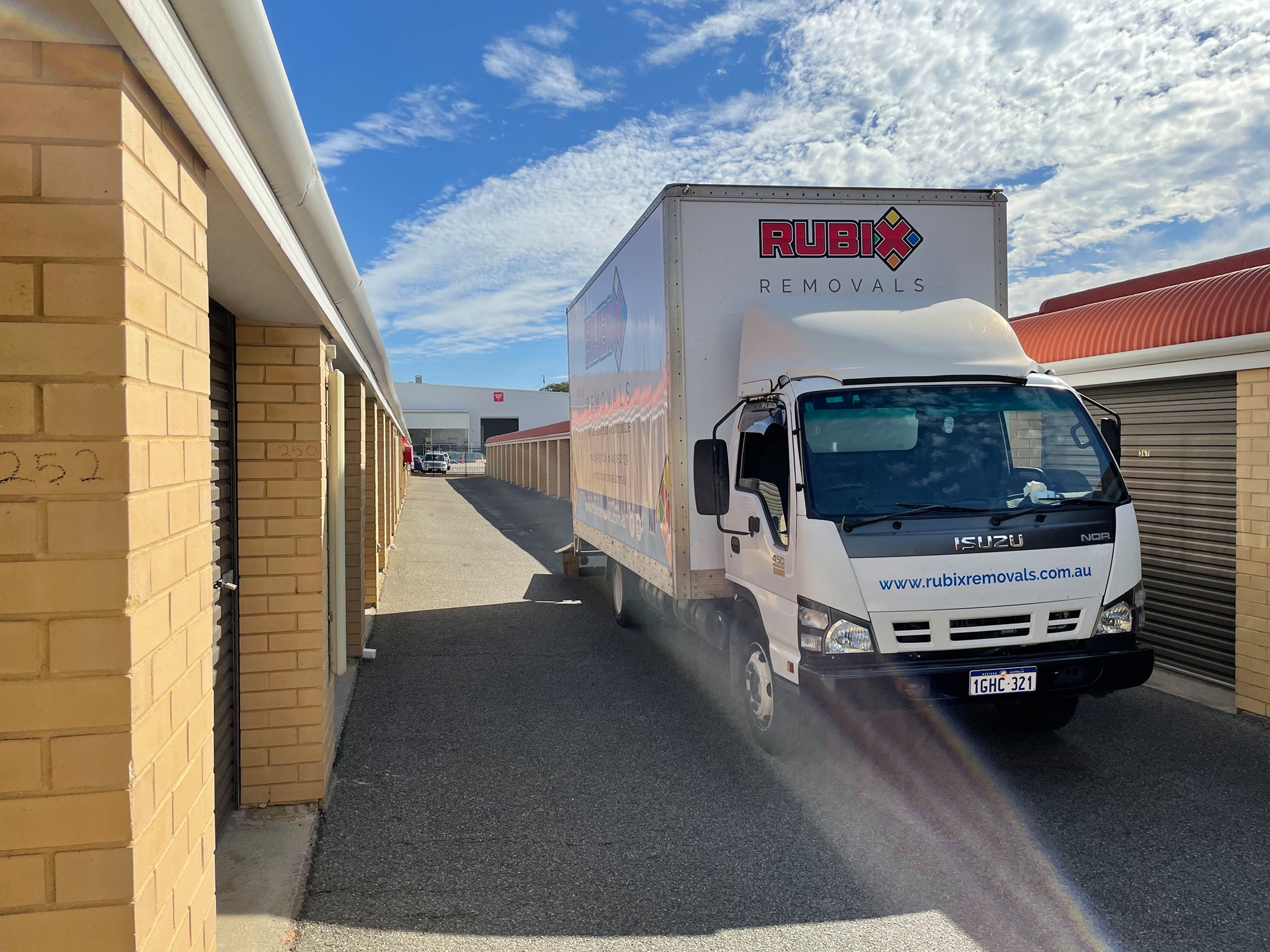 Professional Packing Services
We supply various packing and moving solutions to ensure you have the right equipment. Our team of removalists are also professional packers and movers who can come and help you pack your boxes to save time and give you a helping hand.
Professional Packing Materials
Competitively Priced
Removalist Team Available to Help Pack
Quick Delivery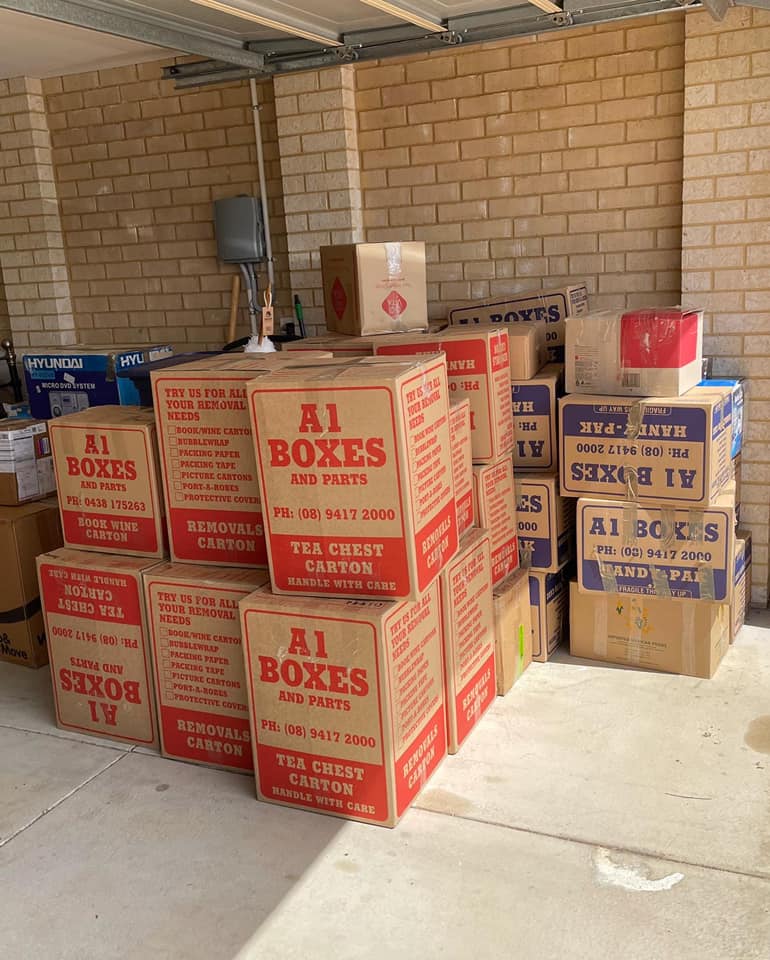 Cleaning Service
At Rubix Removals we don't just offer the convenience of transporting your items safely – we also provide a professional cleaning service so that you don't have to worry about leaving the place spick and span. When leaving a property, the last thing you want to do after your move is clean the place. Well, we can solve that problem with our professional cleaning service, perfect for an end-of-lease clean or for handing over your sold property to a new owner.
Professional and Experienced Removalists
Eco-friendly Cleaning Products
Competitively Priced
Flexible Time-wise to suit your Move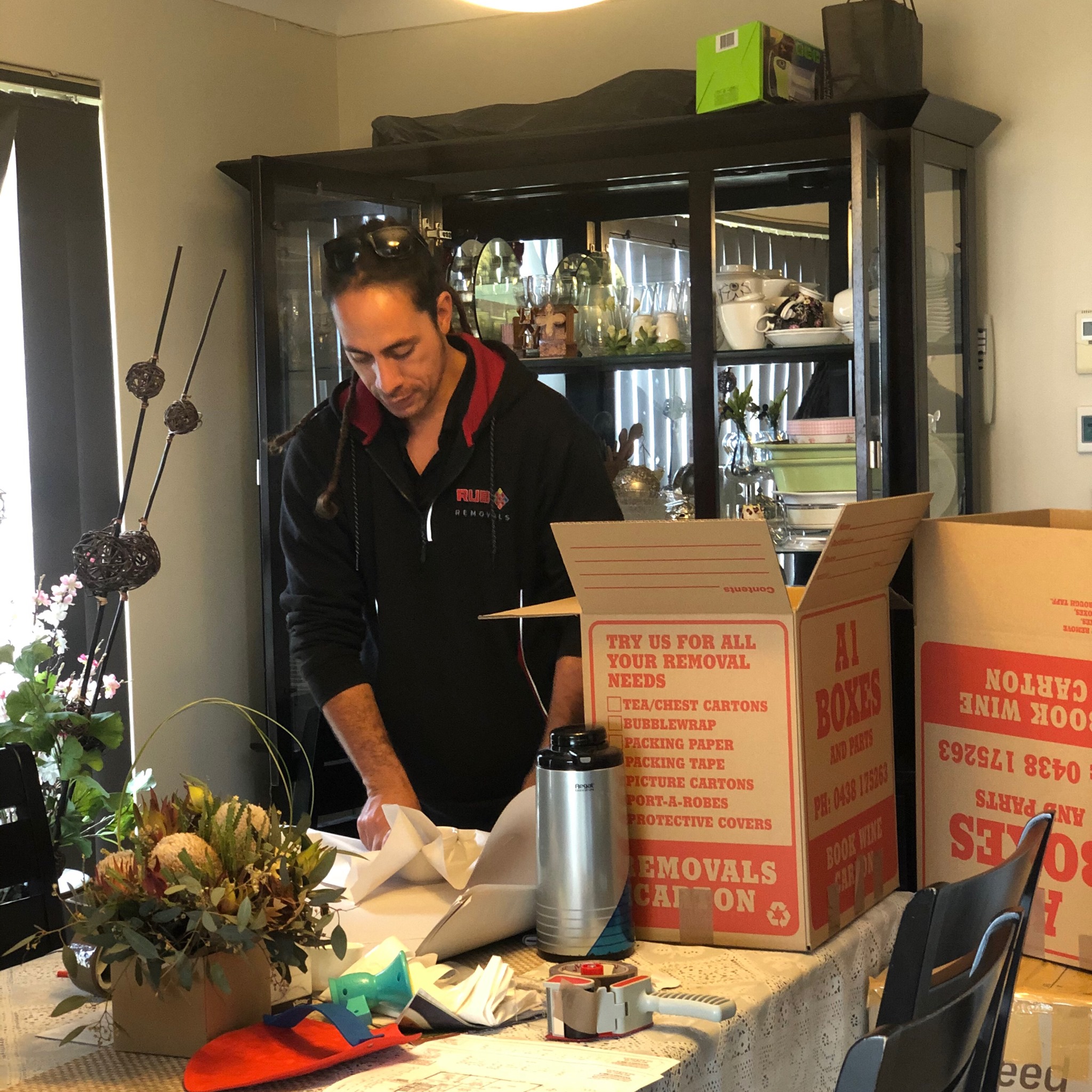 Would like to thank Reubix Removals Dez and Ben. What a great team, fantastic job done and nothing was a problem. As always moving house is a exhausting process, but having Dez and Ben working on making the process less stress full, was fully appreciated. Everything we kept bringing up as after thoughts, or we forgot that had to go, was accommodated with a smile and we can do attidude. Enjoyed your company over dinner ready for the long drive back to Perth the next day. Thank's Dez and Ben
My 23-year-old collection of vinyl records were treated with utmost respect. A very emotional week was made way better with some good old fashioned Freo kindness. Turned up on time, charged fairly and worked fast. I'm never using another "fat cat" high-pressure-sales big-name removalist again. Thank you Troy and Michael (and Matt). Perth is lucky to have you. You do your industry proud.
Professional Removalists for a Stress-Free Move
4 Simple Steps to Get Your Move Under Way
Select any Additional Services such as Packaging or Cleaning

Relax as We do all the Heavy Lifting
Removalist Prices
Simple, flexible, and competitive pricing.
Rubix Removals was born from the minds of a businessman, a removals expert and a marketing professional. The three of them all met in Fremantle by coincidence during a simple house move. They got talking and shared a few ideas which led to Rubix Removals being born. The vision is to provide a smooth, professional and stress-free experience to all of our clients. We aim to be efficient whilst taking good care of all your prized possessions with competitive and cost-effective pricing. Customer Service is vital for removals and the team will strive to do everything they can to ensure you are happy with every aspect of your move. We aim to not only meet but exceed your expectations.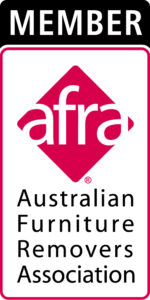 The list of questions below will help give you an idea of what to expect on moving day.
When is the Best Time To Move?
There is no best time throughout the year to move, but when it comes to the actual day of the move clients often prefer an earlier start to ensure the move is completed whilst the sun is still up. This gives you a chance to organise and unpack before the end of the day allowing you take in your brand-new home.
How Long Does it Take to Move?
Moving times can vary an awful lot depending on the distance of travel between each of the properties, access to the property and the number of belongings you own. Small moves with little furniture and boxes can take on average 4-6 hours whilst medium to large moves often take 6-9 hours. We can give you a more accurate time scale once we have spoken to you and have a clearer understanding of the scale of the move.
How is the Cost of Move Determined?
Our standard hourly rate for removals is $175 including GST for a truck with two experienced Removalists, This includes all insurances, fuel etc and is charged from depot to depot. Our depot is based in Bibra Lake. More specialised jobs can have fixed costs which can be discussed with a member of our team. On bank holidays, after 5 pm Monday to Saturday and days out of our usual working hours such as Sundays, there will be a slightly higher removals hourly rate of $200 including GST
How and When Should I Pay?
Payment will be taken on the day and can be paid via Bank Transfer, Debit or Credit Card or Cash. A Receipt will be emailed over to all clients. Invoicing will only be provided for regular customers and can be discussed with our team.
Can I Store my Possessions Temporarily?
At Rubix Removals, we have storage facilities that can cater for your needs no matter how big or small. Whether it is for a weekend or a few months we have a safe and secure depot with storage containers that will ensure your belongings are protected. The cost for our storage solutions will vary depending on the length of time you plan to keep your items stored.
Is there a Minimum Charge?
At Rubix Removals, we have a 2.5-hour minimum charge for all of our removal jobs.
Terms and Conditions
Rubix Removals Terms and Conditions Pack and or Move
These Terms and Conditions constitute a legally binding agreement made between you and us, Rubix Removals when using our Pack and or Move Service.
Please see the terms and conditions below:
There is a minimum charge of 2.5 hours
For job times, we charge depot to depot unless otherwise agreed in written

confirmation

Payment is accepted via EFTPOS, cash or online. A 2% surcharge fee for all credit

card payments applies.

Unless specified, prices are inclusive of GST and are quoted for 2 men + truck.
All packing materials provided will be paid for by the client and it is their obligation

to dispose of them once used.

When Items are packed by ourselves, we must unpack the items at the drop-off

location. If you would rather unpack the items yourself then any liability regarding packed items will be void once we have left the drop-off location and no liability will be accepted by the company.

Any Boxes packed by the client themselves will not be covered under Rubix Removals Insurance unless damage is caused by our negligence.
We will only be liable for the proportion to which damage to the Goods is caused by or contributed to by our negligence. We will not be liable for loss or damage to the Goods caused or contributed to by You or someone else that We are not responsible for at law.
We have the right to refuse to move anything that can be considered too heavy or if we deem it dangerous to move.
Any loose or unboxed items that may break or cause damage to other furniture within the container/ truck must be boxed or we have the right to refuse to transport if we feel it carries a high risk of damage.
Any cancellations within 24 hours hour a move will result in a $200 cancellation fee.
Insurance – Transit, accidental breakages, vehicle, public liability and Vehicle

insurance are included in the price of your move. – If a breakage occurs that is the fault of Rubix Removals and does not exceed the insurance excess then the breakage will be covered by the business.

Payment is due on the day the invoice is received. If payment is not received within 14 days legal action will commence.
Any Damages as a result of the move will need to be reported within 72 hours of the pack/move. If reported after this the company accepts no liability.
Customer Responsibilities – If using just the moving service, the client must endeavour to have everything packed and ready to go in a safe and organised manner in order for the team to complete their job as efficiently as possible. If this is not the case then the job may take extra time which will be charged to the client and if anything is unsafe to move Rubix Removals has the right to refuse removals of the unsafe items.
Equipment – Dollies, Trollies, lifting straps, removal blankets and tools will be used as part of your moving service, any specialised items such as a pallet jack will need to be requested if needed.