Rubix Removals is a leading moving company in Beeliar, offering efficient and affordable removal services. We strive to help our clients experience a smooth and stress-free move. Whether you're moving into a new home or relocating your business, we can help you. Skip the hassle and let our expert removals handle all your removal needs. We will solve all your moving puzzles. Get in touch with our friendly team today!
Dependable Removalists in Beeliar
Do you need help transporting delicate and valuable furniture? Or do you need help preparing and planning your business relocation? Rubix Removals has got you covered. We offer commercial and residential removals in Beeliar. We cover short and long-distance moves in Perth. No matter how big or small the job is, you can rely on our friendly and professional movers. We also make sure that all your belongings arrive safe and on schedule using the best equipment and supplies. Skip the hassle and let us handle everything. Find out how our movers can help you by getting in touch today!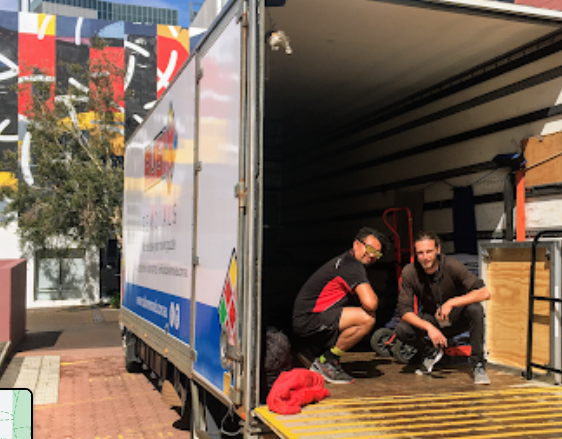 Removalist Services in Beeliar
Rubix Removals provide a comprehensive range of removalist services in Beeliar for your moving needs. We can handle everything for you, from planning to logistics. Our moving services include:
Comprehensive Removal Services in Beeliar
● Residential Removals - We have trained furniture removalists who can safely transport all of your valuable furniture and appliances. We take utmost care of our clients' belongings by using protective equipment. With us on the job, you can rest assured all of your items will arrive safely at your new home.
● Commercial Removals - Relocating business requires careful planning. Whether you're moving offices, shops, showrooms, you can always rely on our punctual and professional movers. We will plan and execute your business relocation smoothly and efficiently.
● Packaging - We can provide quality supplies to pack your belongings, including tapes, boxes, and safety materials. We will also send two honest and reliable packers to help you get ready for your big move.
● Storage - We offer cost-effective and safe storage solutions in Beeliar. We have a gated facility where you can store your items while you wait to move into your new home or business. You can rest assured that your belongings are safe and secured with us, whether it's for a few days or a few months.
● Cleaning - Vacate cleaning is a nightmare for anyone who recently moved. But with Rubix Removals, you don't have to worry anymore about your end-of-lease cleaning in Beeliar. We have a team of professional cleaners who can do it for you using eco-friendly and cost-effective supplies and equipment.
Reliable Removalists in Beeliar
Why Choose Rubix Removals in Beeliar
Rubix Removals is your dependable and cost-effective moving company in Beeliar. We offer quality moving packages for all your removal needs. Skip the hassle, and let our team of friendly, punctual, and polite movers do everything for you, from Packaging, Storage to Removals. We also provide insurance on our services, giving you peace of mind as we safely transport all your belongings. At Rubix Removals, we take a step further and exceed all your expectations. Contact our movers today!
Email: [email protected]
Phone: 0435 837 016
Give us a call, email or text, we endeavour to answer all enquiries within 24 hours on business days.