Move to your new home or business without the hassle with Rubix Removals in Coolbellup. Rubix Removals is a professional moving company in Perth, offering fast and reliable long-distance and short-distance moves. We have a team of experienced and dependable movers ready to do all the heavy work. At Rubix Removals, we do everything to solve all your moving puzzles and deliver moving services that exceed all your expectations. Contact our friendly team of movers today!
Professional Removalists in Coolbellup
Rubix Removals has helped residential and commercial clients move successfully. Whether it's long-distance or short-distance moves in Coolbellup, we have the equipment and materials to make it a success. Our experienced removalists can help you move more efficiently and smoothly. Whether you are starting a new life or relocating your business, we are here to help. Let our experts handle all your worries, and enjoy a stress-free move.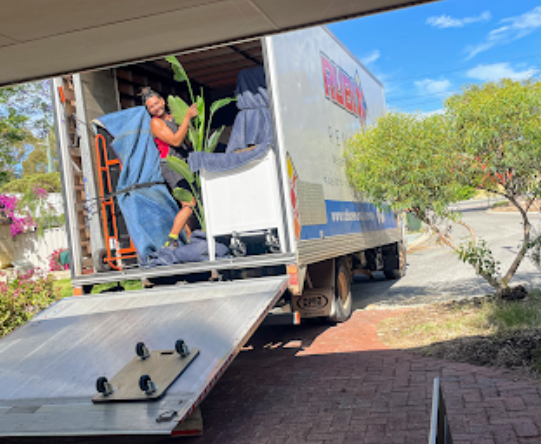 Removalist Services in Coolbellup
Rubix Removals a complete range of removalist services in Coolbellup, so you don't have to stress about anything else. Our trained, polite, and friendly movers will handle everything, from planning to logistics. Our moving services include:
Professional Moving Services in Coolbellup
● Residential Moving - Do you have delicate furniture you need to move? Call our team of professional furniture removalists in Coolbellup. We also have the proper equipment and supplies to ensure your belongings will arrive safely at your new home.
● Commercial Moving - Let us handle the planning and preparation for your business move. We can move offices, showrooms, shops, and other businesses.
● Packing - Do you need help getting ready for your big move? We will assign two honest and dependable packers to help you out. We also use quality packing materials and equipment to ensure your items don't get damaged during transport.
● Storage - We offer a safe and affordable storage solution when you can't move into your new right away. We have a gated facility to store your items, whether it's for a few days or a few months.
● Cleaning - We handle all end-of-lease cleaning, so you don't have to. We have a team of professional cleaners with cost-effective cleaning equipment and supplies. We'll get your old home or business place ready for its new occupants.
Reliable Removalists in Coolbellup
Why Choose Rubix Removals in Coolbellup
At Rubix Removals, we put all our effort into helping you move smoothly. We offer complete moving packages in Coolbellup, from Packing, Storage to Commercial and Residential moves. You can be sure that all your belongings will arrive safely with our trained movers and quality equipment. We also offer insurance on our moving packages. For fast, reliable, and affordable removals, get in touch with Rubix Removals. We will solve all your moving puzzles!
Email: [email protected]
Phone: 0435 837 016
Give us a call, email or text, we endeavour to answer all enquiries within 24 hours on business days.